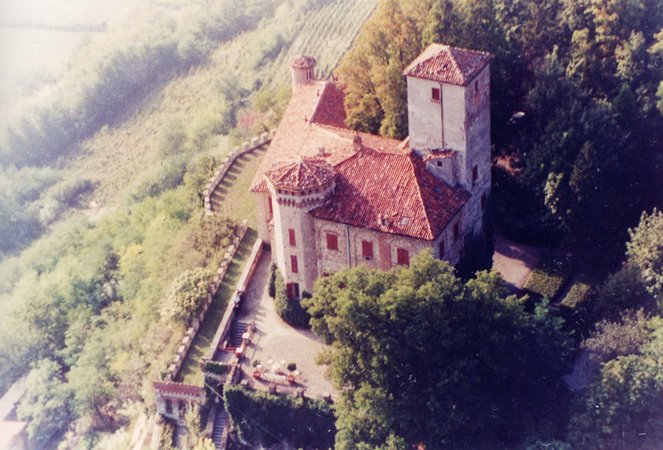 The site on which the castle stands was first documented in 1196.
In the middle ages the feudal Lords, the Marquesses of Malaspina, are mentioned by the divine poet, Dante Alighieri in his "Purgatory" from the Divine Comedy thanking them for their hospitality during a visit.
The grounds and the castle then passed as a wedding gift from Violante Malaspina into the hands of the Counts of Lodrone who lived there until 1530.
The castle and the estates than changed hands many times with the passing of the centuries bringing with it many alterations to both the castle itself and the vines.
Around ten hectares of magnificent, entirely replanted vineyards, the majority with Dolcetto, that gently slope down from the ancient castle of Orsara.
A wine production business has been inaugurated by the owners closely tied the image of the castle. The wines which enjoy the "DOC" quality mark include Barbera of Monferrato, Dolcetto d'Acqui, Bracchetto, Chardonnay and Moscato.
Today the management of the production is under the care of the wife and family of the current owner who also intend to develop the potential of the castle itself.
The current level of production stands at around 50 tonnes of grapes harvested annually giving approximately 350 hectolitres of "DOC" wine of high quality.